New Model Launch
Fully Automatic Metal Particles Double Top Stop Machine, Style no. ZY-409M-B.
It is same function as ZY-409M, but more cheaper than it.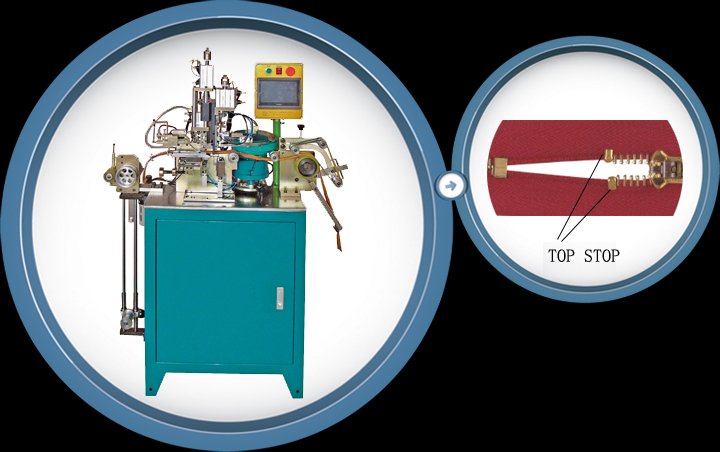 Characteristics:
1. Simple but precise new structure both reduces the demand for spare parts and improves production efficiency.
2. Precise monitoring and sensor device for detecting insufficient feeding guarantees free of defective product.
3. Great suitability allows special sliders to work with long and short zippers and teeth.
4. Unique electronic motor returning device can not only prevent accidental teeth damage but also ensure that the top stop can stop precisely in the right position.
Multi-functional touch screen with Chinese instructions lowers the requirements for operation technique and improves working efficiency.