Mr. Chen from Indonesia come to visit our factory on 19th May.
He felt very satisfy of our factory of machines.
He sign the contact for 5 production lines of plastic zipper and 2 production lines of nylon zipper.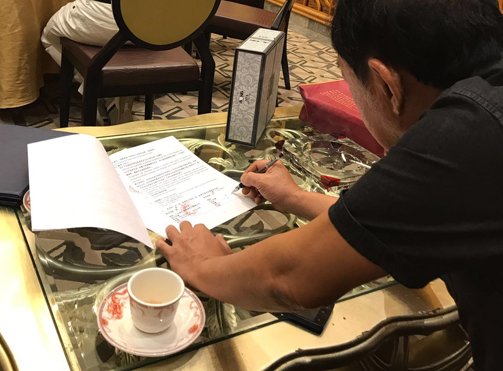 Hopefully Logam Industri will become to biggest zipper supplier in Indonesia.
Our technicians will go to the factory and help customer to set up the machines as it require.